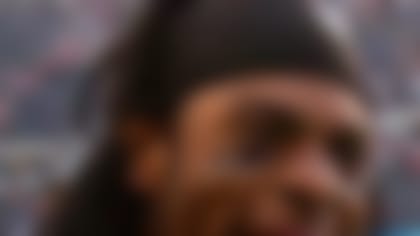 "I would say honestly, and this is just me being real 100 percent, I would say Darrelle Revis," Haden said on NBC Sports Network's "Pro Football Talk." "I studied tape on guys, and I try to look and see what I can do to get my game to be on their levels (and) I feel like I'm honestly the number two cornerback in the league, that's just my opinion personally."
Haden added: "I studied all the good guys, all the great guys that are in the league now but Darrelle Revis he just stands out cause he's just complete. He tackles, he can play off, he can play press, and he's just very, very, very patient and he's just hard to deal with off the line. His footwork on the line is amazing and that's just the one thing I feel like I need to get to his level is just press so I feel that's why he's the No. 1 cornerback now."
Revis will have no problem listening to Haden wax poetic on the wonders of the New York Jets cornerback, but knocking Sherman down a peg -- even if Haden did this with a dose of humility -- is ripping the lid off Pandora's Box.
10 reasons you need Revis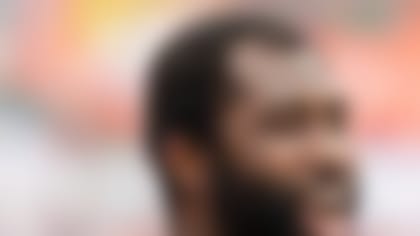 The rumors are swirling that Darrelle Revis might be on the move. Adam Rank shares 10 reasons why Revis should be on your NFL team. More ...
"Not to take anything away from him, I mean he's a really good player on a talented team," Haden said. "They get seen a lot, their defense is, their secondary is amazing with him, Earl (Thomas), you got (Kam) Chancellor, I mean their other corner too they have just their whole secondary, they get recognition, their team wins, they get seen a lot more but he's a really, really good player, but it would be Revis and then myself."
I had the pleasure of watching all of Haden's starts last season as part of my Sunday deskwork at NFL.com. He's technically clean and incredibly athletic. He's as fine a cornerback as the Browns have employed since the days of Hanford Dixon and Frank Minnifield.
Haden is a talent, but Revis is in another universe -- and Sherman is heading there. That pecking order has backing, but every one of these guys feeds off confidence. You have to in order to play a position that demands you get back on your feet after being torched on national TV. Haden's words aren't so unusual.
Something tells me, however, Sherman is crafting his response.