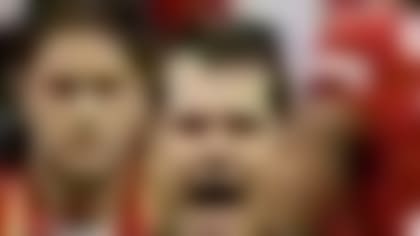 Jim Harbaugh says the Ravens got away with a no-call on the 49ers' fateful fourth-down play. What do our analysts think? **More ...**
Harbaugh also said he believed the pass-interference call on cornerback Chris Culliver in the fourth quarter, which extended a Ravens scoring drive, was not a penalty. Harbaugh, who skipped the postgame interview with CBS, brought up the officiating multiple times during his answers without being prompted.
I agree Harbaugh has a point on the Crabtree non-call. Ravens cornerback Jimmy Smith grabbed Crabtree on the play. It would be tough for a side judge to pull out a flag in that situation, knowing the call essentially would decide the Super Bowl champion. But it sure looked like a penalty.