It looks like he'll have two available quarterbacks for the game, as well. Harbaugh says he believes Alex Smith will be cleared for contact by the end of the week. A line of thinking developed that Harbaugh would use Smith's injury as a way to not really "choose" Colin Kaepernick over Smith. That won't be the case, but Harbaugh will keep his decision close to the vest.
"I will not announce the starting QB on the Murph and Mac Show today," Harbaugh said.
When a coach doesn't announce a starter, it usually means the talented upstart is going to pass the incumbent. Otherwise, why not just say you are sticking with your guy?
Instant Debate: Kaepernick or Smith?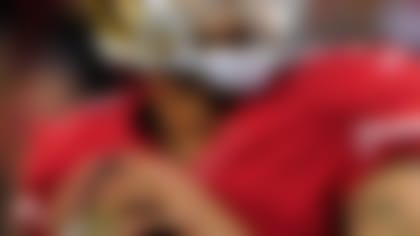 Given a chance to shine, Colin Kaepernick shredded the Bears. Should he start for the 49ers going forward? **More ...**