INDIANAPOLIS -- The last coach in Detroit, Jim Schwartz, had a bad habit of denying that his quarterback, Matthew Stafford, suffered from lingering on-field mechanical issues.
Schein: Time to turn it around The new guy, Jim Caldwell, knows his employment with the Lions hinges on fixing those issues and turning the team's starter into a player capable of guiding the franchise to the promised land.
Asked specifically what needs correcting, Caldwell displayed a Schwartz-like ability to steer the conversation elsewhere Thursday.
"He's hungry to improve. I've noticed that about him. He's eager. He's a willing worker, he's smart and he has tools," said Caldwell, adding that "a lot of people want to talk about so many other things that really aren't that important -- whether or not he's elite, or this or that -- that doesn't matter. We want a championship quarterback ... and I think we have the makings of that."
Caldwell has a recent reference point after guiding a decidedly sub-elite passer in Joe Flacco to a Super Bowl title two seasons ago. Like Stafford, the Ravens quarterback is flush with his own on-field quirks, but -- also like Stafford -- owns one of the league's strongest arms and all the tools you'd look for in a franchise passer.
The issue with Stafford has been less about his potential and more about fine-tuning his deep pool of physical gifts.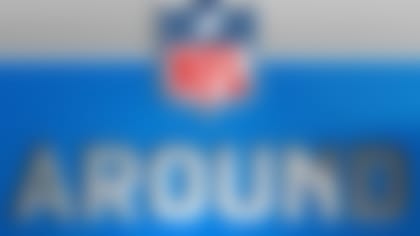 It was troubling to hear the young signal-caller announce in December that he had no intention of working with a quarterback guru, but Caldwell assured that Lions fans will "see Matthew take the bull by the horns and do all the little things that are necessary to get us to keep moving forward as a team."
Pretty words here in February, but Caldwell might be under more pressure than any of the NFL's newly hired coaches. It's not just about fixing Stafford, but also getting the most out of a talent-filled Lions team that many see as a pack of underachievers.
Anything less than a playoff appearance will be viewed as a bust in the Motor City.