The way this season has gone for the New York Jets, how could they expect anything else but the worst-case scenario regarding wide receiver Santonio Holmes?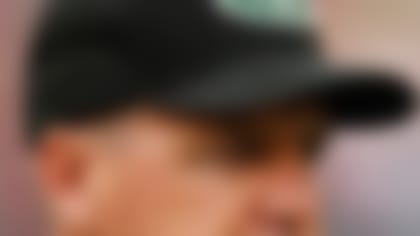 Rex Ryan and the Jets had high hopes for 2012. After a demoralizing loss to the 49ers on Sunday, is their season all but over?
NFL.com and NFL Network reporter Albert Breer later confirmed that the possibility exists that Holmes could be out for the season.  The team will know more later Tuesday night, according to a team source.
If the team's internal fears prove accurate, it represents fairly remarkable misfortune for the Jets. Entering the season, you could argue there were two players they absolutely could not afford to lose, given their skill-set and what they meant to the game plan.
Now the Jets could be facing a scenario where they lose both players for the season before the leaves finish changing colors in New York. Wow.
Without Holmes, the Jets arguably have the worst wide receiver unit in football. Rookie Stephen Hill -- nursing a sore hamstring and held without a catch in his last two games -- ostensibly becomes the team's No. 1 receiver. Jeremy Kerley -- a fifth-round pick last season with 10 catches in four games -- would line up on the other side.
The Jets likely will look to add a receiver, but a replacement won't come close to filling the void on offense. For all his warts, Holmes was the only proven playmaker on the roster. Now he could join Revis in mothballs until 2013.