Instant Debate: Early NFC favorite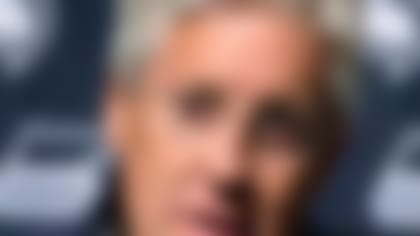 Finley announced Monday on Twitter that he's "ecstatic to be back" with the Packers. He never was gone in the first place, but there was an open question regarding if the Packers would keep the tight end at his current $8.25 million salary or if they would ask for a pay cut before he received a big roster bonus. Multiple reports said the Packers were wary of paying up.
NFL.com's Albert Breer and Ian Rapoport both reported Monday that Finley will not require a pay cut and will not have to restructure his contract. Had the Packers re-signed wide receiver Greg Jennings, it's possible they would have felt differently about allowing Finley to stay at his current salary. Instead, Jennings landed with the NFC North rival Minnesota Vikings.
The Packers have plenty of salary-cap space and didn't want to lose a big potential playmaker like Finley, especially with so much upheaval at wide receiver. Finley probably will need that long-awaited career year in order to be back in Green Bay for 2014, but he'll have his chance to make another title run with Aaron Rodgers.