Lurie said he had been leaning toward letting Reid go for some time, but a final decision wasn't made until Monday. Reid was not offered another position in the organization, but Lurie -- who gushed over Reid's contributions and, earlier in the day, presented him with a game ball -- said he looked forward to welcoming the coach back for his induction into the Eagles' Hall of Fame.
Lurie was asked if he regrets not making the move on Reid sooner. The Eagles dropped to 4-12 this season after an 8-8 campaign in 2011.
"One of the key arguments for me for not making a change at the end of last year was that every time our team under Andy Reid was 8-8 or less -- and it wasn't very often -- but every single time after that, the next season we were a double-digit win playoff team and advancing to the NFC Championship," Lurie said.
"I really believed that this season with our talent that we would be a strong contender and double-digit win team, and nobody is more disappointed or crushed than myself because I fully believed that's where we were at in August when we started the season."
Top head-coaching candidates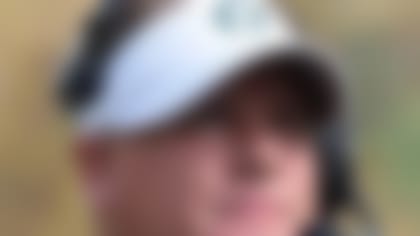 With plenty of coaching vacancies to fill, demand for talent is high. Check out the hottest names, like Oregon's Chip Kelly. **More ...**
Lurie then turned to explaining the search for a new coach, a process the Eagles will be involved in for the first time since 1999. Lurie said he's "excited" about the challenge and has assembled a list of candidates over the past month.
Lurie said the new coach will report directly to him, saying it was "the only structure I insist upon."