Jeff Ireland succeeded in his goal of giving quarterback Ryan Tannehill some playmakers in free agency. The offensive line appears to be the next resuscitation project for the Miami Dolphins general manager, heading into the 2013 NFL Draft.
Speaking at his pre-draft news conference Thursday, Ireland acknowledged that Miami needs to "add some talent on the offensive line." He called the addition of guard Lance Louis a depth move and said he was comfortable with Nate Garner at right tackle. Still, Ireland made it clear he'd like to upgrade the line.
Ireland was vague about whether Jonathan Martin will slide into Jake Long's former role as Tannehill's blindside protector. He called Martin's offseason "important".
"He needs to be more consistent with some of the things that he's going to see going up against probably the best athlete per pound on the football field," Ireland said. "Right defensive end, right outside linebacker, you gotta be on your game playing left tackle in this league, so he just needs to improve his consistency."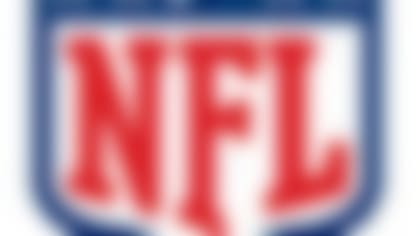 NFL free agency is underway. Follow all of the latest player rumors and signings in our free-agent tracker. More...
"I have a pretty good idea of three or four players I'm looking at," Ireland said about draft-day targets. "Absolutely."
Ireland also said he's feeling confident on the status of cornerback Brent Grimes, the free-agent addition currently is rehabbing from surgery to recover from a torn Achilles tendon. Ireland said he's' "almost to the point in his mind" that Grimes will take part in Miami's offseason conditioning program.
Grimes can be a sleeper pickup of the free agency period if he gets all the way back physically.