"I've always thought that this is a possibility," said Williams, who first was hired to coach Jeff Fisher's defense back in 2012, only to emerge as a central figure in the bounty scandal that rocked the New Orleans Saints and sent the coach into exile.
Debate: Highest offseason stakes?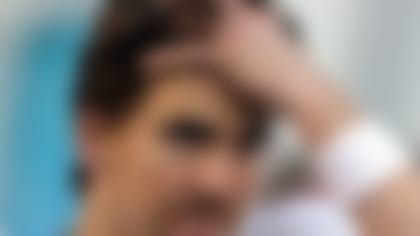 On the heels of last season's reinstatement and run with the Titans, Williams told reporters Thursday: "I don't take it for granted any day that I get a chance to work in this league. Players should feel the same way. Staff members should feel the same way. Owners should feel the same way. This is a great business to be in, and this is a great place to be."
Here's what else we learned from the coordinator's introductory press conference:
Before hiring Williams for the second time, Fisher told the room that he huddled with NFL Commissioner Roger Goodell, "who not only endorsed Gregg, but felt that (hiring) Gregg would be a good move." The Rams coach added that he was motivated to reunite with Williams after pondering the progress of the team under last season's coordinator, Tim Walton. "I gave a lot of thought to the future and the direction to our defense," he said. "I have to say, I was a little bit uncomfortable."
We know that Williams favors an aggressive, frenzied attack that makes life uncomfortable for quarterbacks. With Chris Long and Robert Quinn lodged as Rams bookends, look for St. Louis to blitz like crazy. "When I came here the first time, I liked the nucleus that was here," said Williams. "And as I come back the second time, I even like the nucleus better."
Williams laughed off an anecdote from Renaldo Wynn, the former NFL defensive end who claimed that the coach -- back when he was with the Titans in 1999 -- obtained a Jaguars playbook prior to that season's AFC title game against Jacksonville.
"That was really a joke story," said Williams, who acknowledged: "I have playbooks of everybody's team ... You know, the first time Buddy Ryan had a playbook was when I was his young assistant. And it's one of my most treasured playbooks. George Allen's is one of my favorite playbooks. Every time a free agent walks in a building, comes to the building, he gives you the playbook. ... We all have everybody's playbook. ... I love to collect playbooks."