NFL.com's Ian Rapoport reported Tuesday on "NFL Total Access" that Demps, a former Olympic sprinter, has informed the Patriots he plans to return to the track. He has a race scheduled in March, and the season runs through August.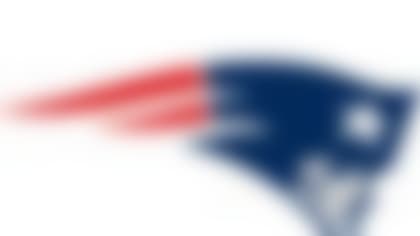 With the offseason under way, Around The League examines what's next for all 32 teams. Gregg Rosenthal tackles the Patriots. **More ...**
Demps was a member of the 4x100-meter relay team that finished second to Jamaica in the 2012 Olympic Games in London. He signed a three-year, $1.451 million contract with the Patriots last August and already has received the $211,000 that was guaranteed in the deal.
Demps has no intention of leaving football and would like to play both sports, his agent, Daniel Rose, told Rapoport. But the Patriots might not be interested in continuing a relationship with a player whose focus isn't completely on an NFL career.
Then again, the Patriots were extremely optimistic when they signed Demps. Their decision to put him on injured reserve before the start of the season led to speculation (and criticism) that they were "stashing" the running back with the goal of having him NFL-ready for the 2013 season.
Will the Pats show more patience now? We'll find out soon enough.