The Cincinnati Bengals quarterback certainly has had his moments, and two trips to the postseason says something. But he's also been inconsistent, and a late-season fade left a foul taste in the mouths of Bengals fans who yearn for a franchise player behind center.
Offensive coordinator Jay Gruden didn't sugarcoat it when asked what Dalton must work on going forward.
"Everything. There's not one part of his game that he doesn't need to improve," Gruden told WLW-AM, via SportsRadioInterviews.com. "Hopefully some of our guys are working out with him and they're throwing. But really, within the offseason, your arm strength, your strength, your footwork, basically your fundamentals of football. And obviously he needs to get better with his deep ball accuracy and touch, and there's not really one part of his game that he can't really improve upon.
"He has to get better in every phase -- scramble ability, foot quickness, accuracy, deep accuracy, short, anticipation. He's got a long way to go. He's done some great things for a second-year quarterback, won a lot of games and thrown some good touchdown passes, but we feel like he has not come close to his potential. That's our job to get it out of him. And he knows he's gotta play better, and we all do."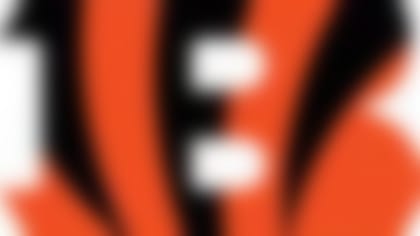 Around The League examines what's next for all 32 NFL teams. Chris Wesseling covers the Bengals. **More ...**
This connects with comments Gruden made in early January, when he described Dalton by saying "there's a lot of meat left on that bone" while comparing Dalton's first two seasons to Drew Brees' beginnings with the San Diego Chargers.
Dalton doesn't have to turn into Brees to be considered a success. But it sounds like Gruden believes Dalton can be significantly better.