Entering a contract year, Chicago Bears quarterback Jay Cutler is embracing the Joe Flacco path of gambling that a breakout season will increase leverage in landing the megadeal of a lifetime.
"You've got to win games to earn those contracts," Cutler said Tuesday, via ESPNChicago.com. "I'm in the last year, obviously. We'll play it out and see how it goes."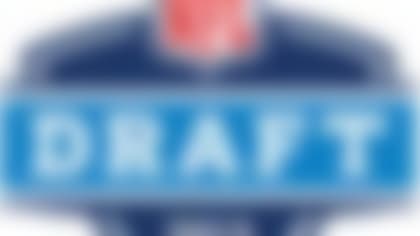 With the draft right around the corner, NFL.com ranks the top prospects available at every position on offense and defense. More ...
The Bears hardly can be blamed for a reluctance to shell out north of $15 million annually for a maddeningly inconsistent quarterback playing in a new offensive system this season.
Coach Mark Trestman's West Coast offense demands short, quick and accurate throws. Cutler has a howitzer arm, but he holds the ball too long, makes too many bad decisions and often shows sporadic accuracy. It's not a given that Trestman's quarterback whispering will lead to an epiphany for Cutler.
It's easy to see that this is the pivotal season of Cutler's career. If he takes his game to another level under Trestman, the Bears have their quarterback for the next half-decade or more. If he fails to show progress, he could bounce around the league, in Carson Palmer fashion, for the rest of his career.