Debate: Bounceback teams for 2014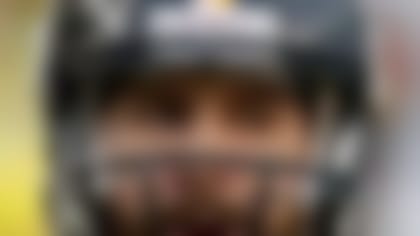 General manager Phil Emery announced Thursday the team signed the quarterback to a seven-year contract that will keep him in Chicago through 2020. Cutler's contract is worth a total of $126 million, with $54 million guaranteed, NFL Media Insider Ian Rapoport reported, per a source informed of the deal.
Emery insisted multiple times this season that the Bears hoped to lock up their franchise quarterback for the long-haul without the use of the cap-guzzling franchise tag. Emery accomplished that goal with the seven-year contract that he said came together in the past three days.
During his announcement, Emery lauded Cutler as a "demonstrated winner" who proved he could "be the reason you win."
The Bears GM said he was impressed by Cutler's ability to battle through injuries and was pleased with the progress the quarterback has made under coach Marc Trestman.
"He had his best season as a pro this past year from a statistical outlook," Emery said. "I also think he had his best season as a pro in terms of his leadership, his improvement, his display of toughness, his ability to bounce back, his ability to handle the pressure and his ability to come back and win games."
There was question among Bears fans and in the media whether Cutler was the right choice for the team moving forward. Josh McCown played well in relief of Cutler and at least some faction felt McCown -- likely the cheaper option -- was the route to take for a franchise needing to remake its defense.
However, we would have been surprised to see a quarterback of Cutler's talents hit the open market. In a quarterback-driven league, players of his abilities just don't become free agents.
Cutler is likely to improve in another offseason under the QB whisperer, Trestman. At the very least, the signal-caller no longer has to look over his shoulder wondering if his job is in jeopardy.
The Bears also announced cornerback Tim Jennings signed a four-year contract. Guard Matt Slauson also signed a four-year contract. The Bears already have locked up five of their impending free agents. Emery isn't done making moves this offseason either.