Prior to pitching that fit, Cutler reportedly reacted to the Broncos losing offensive coordinator Jeremy Bates to the college ranks by asking for a trade.
So it comes as no surprise that a major rift developed last season between the veteran quarterback and former Bears offensive coordinator Mike Tice. The communication between the two broke down to the point that backup quarterback Josh McCown was forced to serve as a "liaison," Comcast SportsNet Chicago reported.
"I was just talking to McCown this morning," Bears wide receiver Brandon Marshall said this week, "and one of the things we said is it's so cool to come to work where it's not one of those things where it's dreadful."
Debate: Brian Urlacher, Hall lock?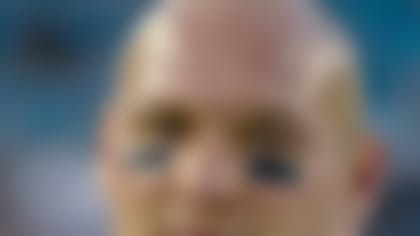 In the wake of Brian 
Urlacher's retirement, our analysts study one question: Is the Bears icon a lock for the Hall of Fame? **More ...**
Cutler petulantly blew off Tice during an early season victory over the Dallas Cowboys, but both men insisted afterward that the incident was overblown. It's not clear why the two stopped talking or whether it was Cutler or Tice who instigated the freeze-out.