The former New York Jets running back has heard nothing but complaints since signing a three-year, $10 million contract with the Tennessee Titans last week. First, Chris Johnson expressed concern about his workload decreasing in the Titans' backfield, and now Javon Ringer -- a former Titans running back currently looking for work -- has issues with Greene's addition.
"I am happy for Shonn because I know him from playing in the Big Ten, and he's a good guy. He's a good running back," Ringer told the Tennessean. "But when they got him I said, 'Dang, they had some guys who never got a chance to play, so why are they adding someone like that?'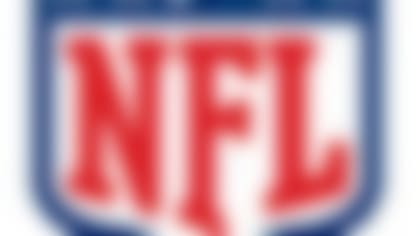 NFL free agency is under way. Follow all of the latest rumors and signings in our free-agent tracker. More...
"All this talk about them needing another running back to help C.J., it kind of made me upset. I'm like, 'Man, they had some good running backs behind C.J., and they just never really got a chance.' And because we were not able to play, it made it look like C.J. didn't have any help. C.J. had some help, but they never used it. It's frustrating."
Ringer managed just 486 yards and three touchdowns for the Titans over four seasons. He found out the hard way that magnifying your talents behind Johnson is a chore, but new Titans coach Mike Munchak has talked about a bigger role for Greene, who is coming off two 1,000-yard seasons.
Ringer's upset, but the bigger story is Johnson's mindset heading into next season. He hasn't split carries in the Titans' backfield since 2008, when LenDale White chalked up 200 attempts to Johnson's 251. CJ2K isn't in a sharing mood, and we know he can be a headache when he doesn't get his way. This promises to get interesting.