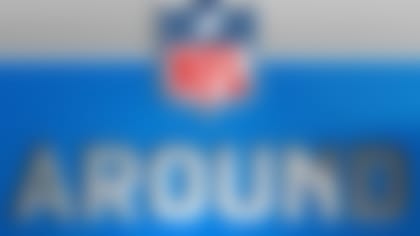 The Around The League team hits all the NFL's hottest topics in its award-winning podcast. Join the conversation. Listen
Snelling was a seventh-round draft pick from Virginia in 2007 and spent his entire career with the Falcons. Most of his playing time came as a backup -- both at fullback and running back. He also was a strong receiver.
The 30-year-old Snelling rushed for 1,420 yards with eight touchdowns and caught 168 passes for 1,249 yards and nine touchdowns.
Snelling, from Toms River, N.J., said in a statement released by the team on Tuesday that he is retiring to spend time with his family.
In 2013, Snelling had 44 carries for 164 yards with one touchdown and 29 catches for 216 yards and three touchdowns. He set his career high with 614 yards rushing in 2009.
Copyright 2014 by The Associated Press