Fresh from the "Captain Obvious" file, we present Jason Garrett. The Dallas Cowboys coach has figured out the problem for America's Team.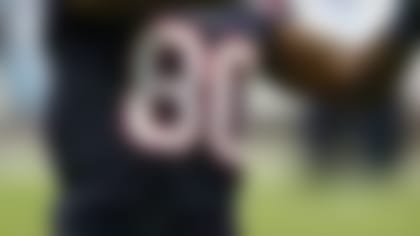 The Houston Texans check in at No. 1 in the NFL.com Power Poll for the third straight week. Where did our experts rank your favorite team? More...
"Taking care of the football and going to get the football - that's Line 1 in this game," Garrett told the Dallas Morning News. "And it has been for a long, long time.
"So we just have to do a better job of that."
Garrett couldn't be more correct, even if the majority of NFL coaches would say the same thing. The Cowboys are the second-worst team in the NFL in takeaway-giveaway ratio, posting four takeaways to 11 turnovers.
However, there is the matter of an ineffective offensive line, the erratic production from star receiver Dez Bryant and the 29th ranked run game. Those tendencies may have played a role in quarterback Tony Romo's eight interceptions.
"I'm disappointed that we're not putting more points on the board," Jones said on KRLD-FM, via ESPN Dallas. "I'm disappointed that we're not getting the turnovers. All of that tells me that at 2-2, we're in pretty good shape considering the way that we've played.
"I'm not saying we're lucky to be 2-2, but we haven't played any better than 2-2. We can play better, though. That's the good news."
"We've got to play better from within," Jones said. "It's across the board. It isn't in just one spot. It's across the board.
"I emphasize the interior blocking offensively, but we've got so many other areas too that we can play better in. But that's football."