The San Diego Chargers' acquisition of left tackle Jared Gaither last season was viewed universally as a boom or bust signing. It turned out to be an epic bust for former general manager A.J. Smith.
New general manager Tom Telesco made the decision to cut the organization's loss. The Chargers announced Wednesday that Gaither has been released. The move will cause a significant amount of dead money to be placed on San Diego's salary cap this season, but Gaither basically was a lost cause to the Chargers after an awful year. The Chargers will eat a $6 million cap hit not to keep him on the roster.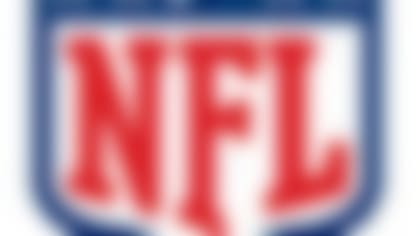 NFL free agency is under way. Follow all of the latest rumors and signings in our free-agent tracker. More...
Gaither was handed $13.5 million in guaranteed money last season, including $8 million to sign. He wound up starting four games and was questioned openly about his work ethic. Teammates and writers suggested Gaither was milking a back injury and that he really didn't want to play.
"I can't even look him in the eye," one veteran Charger told U-T San Diego's Kevin Acee in December. Another one said: "(Expletive) Gaither. He (expletive) cost us big-time."
Two teams that need tackles have given up on Gaither in successive seasons. He's supremely talented, but it's safe to say he won't get a huge (expletive) contract from an NFL team ever again.