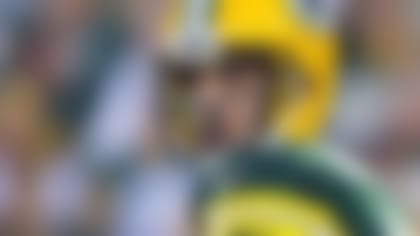 NFL.com and NFL Network analysts share their picks for MVP, rookie of the year, playoff teams and a whole lot more. **More ...**
Gaither, who was signed to a four-year, $24.5 million contract that contained $9 million in guaranteed money to be the long-term replacement for Marcus McNeill, has not played or practiced since experiencing back spasms in late July.
"I don't know if there's been a setback," head coach Norv Turner said on Saturday. "He hasn't made any progress. That's for sure."
In a pivotal season for coach Norv Turner and general manager A.J. Smith, it's fair to begin questioning whether or not Gaither will be available at all this season. Gaither missed the entire 2010 season, his last with the Baltimore Ravens, with a back injury.
Unlike the Ravens, who had Michael Oher and Marshal Yanda on the roster, the Chargers lack the depth to withstand a long-term injury at left tackle. The Chargers released a pair of offensive tackles Friday and are without Brandyn Dombrowski, who will miss six weeks with a cyst on his foot and has taken a pay cut.
"It's a very disappointing situation we have been dealing with the entire training camp," Smith said. "Jared is hurt and not available to us. The clock struck midnight for him after our last preseason game, and we are moving on with Mike Harris."