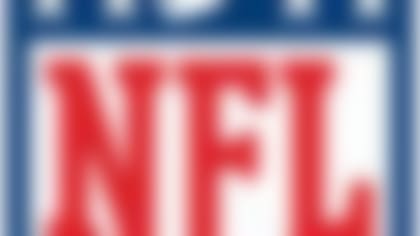 Follow all the developments on the NFL's open market with our up-to-the-minute tracking of 2014's free agents. More...
During his introductory news conference Monday, Allen spoke with confidence about his future in Chicago.
"My play speaks for itself," Allen said. "The way I finished the year I think spoke loud and clear."
Allen explained that any dip in his final season with the Minnesota Vikings could be attributed to a "glitch in technique." He still finished 2013 with 11.5 sacks and 52 tackles.
"Just watch me play this year. I'm a full year off surgery on my shoulder," he said. "I want to believe in what I'm playing for and who I'm playing for, and that's why I'm here. I believe in the product they're putting on the field."
"My process this whole time was that I really wanted to be thorough on what I did," he said on "NFL Total Access" Monday. "I didn't want to just jump at the highest money. I didn't want to just try to pick who's going to win the Super Bowl.
"I wanted to make sure that A, they had a quarterback, because if you have a quarterback, you have a chance. B, it had to be scheme or system that I fit into, and C, I wanted to be ... believing in the system and believing in the staff that I'm playing for, and really being on the same page philosophically about what they're trying to accomplish."