General manager John Schneider told Around The League on Tuesday at the NFL Annual Meeting: "I don't think the door's closed by any stretch of the imagination."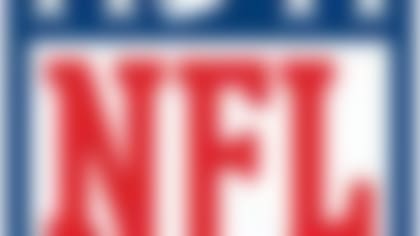 Follow all the developments on the NFL's open market with our up-to-the-minute tracking of 2014's free agents. More...
The Seahawks decision-maker described the team's two meetings with Allen as "fantastic," but he acknowledged that money is a factor.
"We're limited in what we can do in terms of our cap space and what we want to do with our young football team, and he has a limit, too, in terms of what he can do," Schneider said. "There just has to be a balance. We had a great visit, he's a great guy, has a great family."
It's unusual to see free agents visit a team twice and come away without a deal, but Allen reportedly wants $10 million per season, a price tag none of the five squads he's talked with appear willing to pony up.
"I think he's just sorting through whatever other offers he has out there and, you know, if he wants to play with us or he wants to move his family to a different part of the country," Schneider said. "I think there's just a lot going through his head right now, you know? First time he's ever hit free agency."
Added Schneider: "He's a prideful man, he's accomplished a lot in this league, so anything that we were able to offer was not out of disrespect or anything. It was just trying to fit the pieces together."
Two other takeaways from Schneider down here in balmy Florida:
» The Seahawks also had tight end Jermichael Finley in for a visit, and Schneider said Seattle will "continue to stay in touch" with the former Green Bay Packers pass-catcher until he's medically cleared on the heels of November surgery to fuse together his C3 and C4 vertebrae.
"It's just a matter of safety for him," Schneider said. "I think in his mind, with his people, and his doctors, he needs to get in a good spot."
Schneider said the team was excited to re-sign Anthony McCoy at the position, but called Finley a "uniquely talented guy, and there aren't a lot of tight ends like that in the league."
» Schneider doesn't have any plans to invite Mark Sanchez in for a visit. The team is "excited" about Tarvaris Jackson and B.J. Daniels behind Russell Wilson, according to the GM. "Obviously Pete (Carroll) has a strong connection to Mark and we think the world of him, but at this point, I don't see anything happening."