Debate: Should Vikes deal Peterson?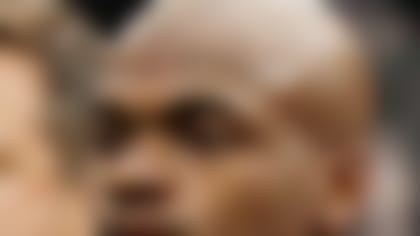 On Thursday, Gregg Rosenthal debunked the zany idea proposed by a St. Paul Pioneer Press columnist and laid out exactly why it won't happen.
On Friday, Vikings defensive end Jared Allen talked with NFL Media's Dan Hellie about the possibility of the Vikings trading Peterson in an interview that aired on NFL Network's "NFL Total Access."
Predictably, Allen said Peterson will stay put in Minnesota.
"I don't think that would be a very smart move, to say the least," Allen said. "I'm glad I'm not the GM having to make decisions, but I think if Adrian wasn't a Viking, I think maybe this state might revolt. Adrian's a phenomenal player, and you understand people write stuff like that. If I was a betting man, I'd put my money that Adrian isn't going anywhere."
We're guessing Allen won't be the last Vikings player to be asked about this hysterically hypothetical trade that never will happen.