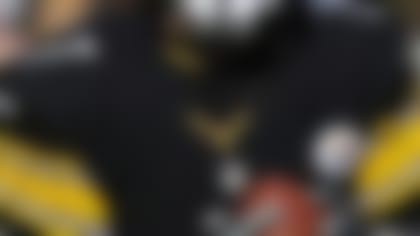 That figure is too high because of Harrison's injury history, but don't expect Harrison to pull a Michael Vick and take less money to stick around. John Harris of the Pittsburgh Tribune-Review reported Tuesday that Harrison would restructure his deal, but he won't take a pay cut.
Harrison has had surgeries on his knee and back over the last two years. He's missed eight games total and has 15 sacks over that span. Still, he makes the Steelers' roster better.
"I don't think anybody would argue at the end of the season that James Harrison was the best linebacker the Steelers had," his agent, Bill Parise, said.
Parise is ignoring Lawrence Timmons, but he raises a fair point. LaMarr Woodley disappeared last year. The young backups on the team haven't emerged. The Steelers are better off with Harrison, but they can't pay on past production. His best days are behind him, and the team seems very unlikely to pay him his current salary. A divorce looks inevitable.