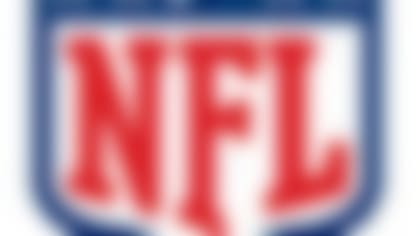 NFL free agency is under way. Follow all of the latest rumors and signings in our free-agent tracker. More...
Harrison, 34, gambled and lost when he refused to take a pay cut to stay with the Pittsburgh Steelers for another season. The Steelers reportedly were offering more than $4 million, a total Harrison is very unlikely to get now that he's been ignored on the free-agent market for a month. Harrison was set to meet the Ravens last month, but the Ravens wound up signing Elvis Dumervil before the visit ever occurred.
The Bengals have been active this week hosting linebackers. Karlos Dansby and Akeem Jordan also are in town. The team is looking for a starting strong-side linebacker to go with middle linebacker Rey Maualuga and weak-side linebacker Vontaze Burfict.
It's easy to call Harrison over the hill because of his age, but it's not as easy if you actually watch his film from the end of the 2012 season. He was one of the Steelers' better defensive starters down the stretch, and an average NFL starter at worst. Surely, he wants to play against his former team twice a year.
He just might get that chance.
Update: NFL.com's Ian Rapoport reported on NFL Netork's "NFL Total Access" that the Bengals liked what they heard from Harrison on Wednesday night and Thursday, but there will be no immediate signing.
Asked if Harrison could help, a Bengals source replied, "We think so. Really good attitude, really good personality."
It's likely that the Bengals eventually will sign either Harrison or Karlos Dansby, according to Rapoport.