Ed Bouchette of the Pittsburgh Post-Gazette reported Tuesday that the team informed Harrison it has no interest in bringing him back for the 2013 season, according to a source.
The Steelers are thin at outside linebacker, but reworking a deal with Harrison -- who was released earlier this month -- hasn't been a priority.
The Steelers recently hosted former Dallas Cowboys linebacker Victor Butler, and there was genuine interest in Elvis Dumervil, according to Bouchette. Dumervil's decision to join the Ravens wiped out Harrison's hopes of landing in Baltimore, and the market for the 34-year-old pass rusher has been quiet.
With the Steelers making the move to get younger on defense, parting ways with Harrison has a lot to do with the team's plans for Jason Worilds. The 2009 second-round draft pick was lodged behind Harrison and LaMarr Woodley in the lineup last season, but Steelers coach Mike Tomlin hinted last week that Worilds represents a changing of the guard.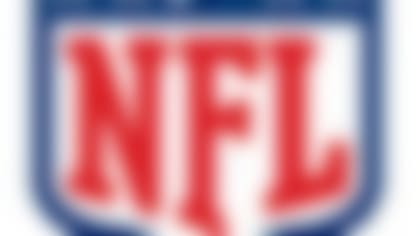 NFL free agency is under way. Follow all of the latest rumors and signings in our free-agent tracker. More...
"I believe that Jason Worilds is champing at the bit to prove he is capable of being that," Tomlin told Bouchette at last week's NFL Annual Meeting in Phoenix. "When I first got to Pittsburgh in 2007, and we had to let go of Joey Porter, there was a guy that came in my office that was ready to prove that he was capable of 900 to 1,000 snaps a year. His name was James Harrison. We will see what Worilds is capable of doing."