Harrison hasn't given up on the possibility of returning to the Steelers, his agent told ESPN. Harrison's camp would "welcome" a call from the Steelers.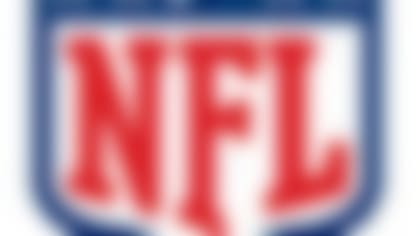 NFL free agency is underway. Follow all of the latest player rumors and signings in our free-agent tracker. More...
We'd think Pittsburgh would be open to Harrison's return as well. Coach Mike Tomlin reportedly pushed behind the scenes to keep Harrison, and the Steelers approached the linebacker about a pay cut. That indicates a willingness to bring Harrison on board at their price. ProFootballTalk.com previously reported that Harrison was offered a "30 percent" pay cut from his scheduled $6.57 million salary.
A reunion makes a lot of sense. Harrison was one of the Steelers' better defensive players by the end of last season; he would upgrade a thin outside linebacker position for them. He also lost out on a chance to sign with Baltimore when Elvis Dumervil joined the Ravens. Harrison was in Baltimore and about to formally visit the Ravens until Dumervil's deal got in the way.
Pittsburgh might be anxious about putting Harrison's money back on the ledger, though, for a variety of reasons. The New England Patriots hosted Steelers restricted free-agent wide receiver Emmanuel Sanders for a visit and could give him an offer sheet soon. The Steelers might not want Harrison's contract to get in the way of them keeping Sanders.