At 34, Harrison's not the player he once was and that showed late last season, but he still can get to the quarterback. NFL.com's Ian Rapoport told us Harrison is working out in Arizona and is "healthy as ever," according to his agent. With a full offseason to recover from an injury-plagued 2012, he's going to find work.
Let's take a look at five logical landing spots:
New England Patriots: Under the assumption that Harrison can be had at a reasonable price, the Patriots make sense. Coach Bill Belichick used a blend of 3-4 and 4-3 fronts last season and masterfully would incorporate Harrison into the mix. The Patriots have a track record of signing aging veterans and squeezing out the final drops of on-field production. Harrison would be traveling from one high-class organization to the next. You have to believe he wants one more shot at a Super Bowl title, and you can't do much better than the Patriots.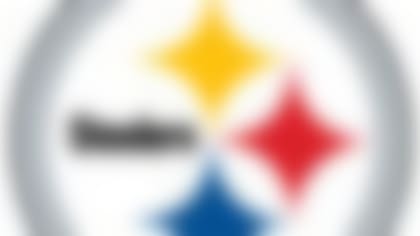 Around The League examines what's next for all 32 NFL teams in 2013. Gregg Rosenthal tackles the Steelers. **More ...**
Cleveland Browns: Former general manager Tom Heckert never would have gone for this, but Browns general manager Mike Lombardi would. Harrison has terrorized this team for years. The Browns are in desperate need of help at outside linebacker. Paul Kruger looms as a potential (albeit expensive) target, but it's hard to fall in love with his film when Terrell Suggs wasn't in the lineup. Kruger vanished at times and needs someone across the way applying pressure. The Browns might make noise with a one-two punch of Kruger and Harrison, a combination that would displease the fine people of Baltimore and Pittsburgh to no end. Harrison and Colt McCoy might need some alone time to get over past wounds, but Browns fans -- once over the initial shock of hiring Public Enemy No. 1 -- might warm up to this scenario.
New Orleans Saints: Rob Ryan is over-hyped as a defensive mind, but he gets production out of his outside linebackers. He helped DeMarcus Ware and Anthony Spencer put up startling numbers from the edge, and the Saints need bodies as they transition to the 3-4 defense. Harrison's celebrated tough-guy act would fit in well here.
Baltimore Ravens: The Ravens have very little wiggle room under the salary cap, but this has all the makings of a classic revenge tour for Harrison. NFL.com's Aditi Kinkhabwala reported that coach Mike Tomlin told people at the Steelers' headquarters that Pittsburgh worked hard to keep Harrison, and the coach believes the linebacker still will be a force next season. With built-in knowledge of the nasty AFC North, Harrison might embrace switching sides to this longtime rival.