JaMarcus Russell continues to make progress in his effort to make an NFL comeback.
Debate: Who's the second-best QB?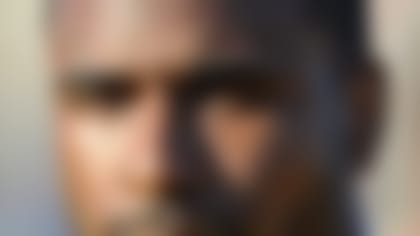 Many presume Geno Smith will be the first QB drafted; predicting the next man up is where it gets tricky. Will it be EJ Manuel? **More ...**
In the superbly-produced video, Russell admits to being overweight at 315 pounds when the workouts started in February. Now at what he calls the halfway point in his journey, he is down to 288 pounds, hoping to shrink to 270.
"Through the first couple weeks, I could barely make it through the workout," Russell said. "We go in to do the warmup, and here I am breathing like a fat man. Now I'm breathing pretty good and able to stand up on my own two feet."
However, this video covers only his weightlifting regimen, which at the end of the day doesn't display an increased ability to read defenses or cut down on sailing passes.
Russell's persistence is commendable, and with a dearth of quarterbacking talent in the draft, perhaps he can convince one NFL team to give him a shot in training camp. But one of the biggest busts in NFL history comes with a ton of baggage, and while he's shown improvement the past two months, Russell is a longshot to find a place on an NFL roster.