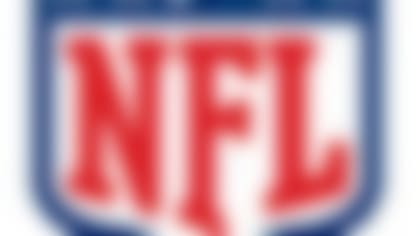 NFL free agency is underway. Follow all of the latest player rumors and signings in our free-agent tracker. More...
Ellis, the seventh overall draft pick in 2008, told the Bears on Thursday that he'll retire after five disappointing seasons in the NFL. Down a defensive lineman, Chicago announced the signing of Anderson, who figures to play end in the team's four-man front.
Anderson is on his fourth team in six seasons after the Atlanta Falcons made him the No. 8 pick in the 2007 draft.
Anderson totaled just 4.5 sacks in 60 games with the Falcons before they cut him after the 2010 campaign. After spending 2011 with the Indianapolis Colts, Anderson was released by the Bengals this month after two appearances with Cincinnati last season. With just 7.5 career takedowns, Anderson's not a threat to the talented quarterbacks of the NFC North.