Instant Debate: Youth movement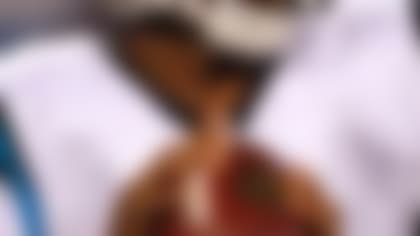 The first five quarterbacks taken in the 2011 draft will start in Week 1. Who will win the most games? Let's debate! More ...
The team loves his mobility -- Matt Hasselbeck, by comparison, is a pile of cement -- but questions linger about Locker's accuracy. Scouts otherwise praised his game coming out of college, but Locker completed just 55 percent of his passes as a senior at Washington, a figure that dropped to 52 percent as a rookie last season.
We've seen Locker struggle through portions of two preseason games, but Titans quarterback coach Dowell Loggains isn't concerned. After working to tweak Locker's footwork and passing technique, he believes the precision issue is overhyped.
"I really don't think he got the credit he deserved coming into training camp last year for how well he was throwing the ball," Loggains told John Glennon of the Tennessean. "And through the season, that success continued. I really think he's throwing the ball really well right now."
Titans coaches believe Locker needs to see game action to iron out some of the kinks -- less thinking and more intuitive motion. That won't happen overnight. There's no magical completion rate that makes a quarterback a winner -- Glennon points out Tim Tebow pulled the Broncos into the playoffs connecting on just 46.5 percent of his throws; but everything about Tebow screams anomaly.
Nine of last year's 12 postseason quarterbacks completed 60 percent or higher. This is a passing league, and Locker isn't going to survive hitting half his throws. Something to monitor as he begins his starting journey with the Titans.