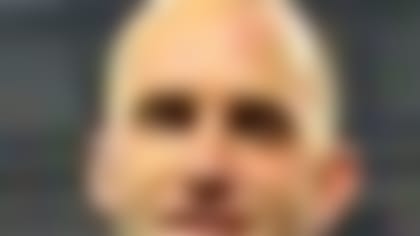 The 10-1 Houston Texans are still No. 1 in the latest NFL.com Power Poll, but which hard-charging team moved up to No. 2? More...
Locker worked closely with Palmer for two seasons, but now must shift gears to learn a revamped scheme under Dowell Loggains, who previously served as the team's quarterbacks coach.
"Any time somebody gets fired, you hate to see it, but I've had an opportunity to work with Dowell these last few years, as well, and I really respect him," Locker told The Tennessean on Tuesday.
"I really like him as a coach, and I am really excited to see what he brings to the table for us as an offensive coordinator. ... It means a lot to (Loggains), I know that, and I know he is going to do everything within his power to be successful and win games. He is young, and he is eager, and hopefully that will wear off on our guys."
Locker said he expects "subtle" differences to an offense that ranks 24th in the NFL while scoring 21.6 points per game. If the Titans don't turn the season around, there will be nothing subtle about the alterations ahead.
The Palmer firing has the feel of a move that came from high above coach Mike Munchak. Call it the first tremor in what could be yet another transformative offseason in Tennessee.
Locker's only option is to hang on for the ride.