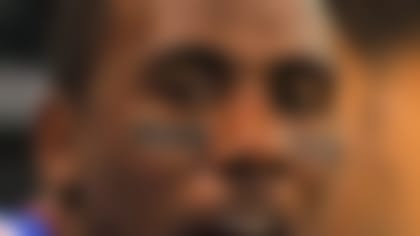 A source familiar with the status of negotiations told The Associated Press on Monday that the Bills are expected to hold contract talks with Byrd over the next week. The source spoke anonymously -- and thankfully not about LaMarr Woodley -- because of the organization's policy on keeping mum on contract discussions.
After releasing veteran safety George Wilson and linebacker Nick Barnett last week, the Bills are likely to make a strong push for Byrd, but the source said the front office has not debated over slapping a franchise tender on the 26-year-old safety.
The Bills have until March 4 to use the one-year tag on Byrd, which would cost Buffalo between roughly $5.89 million and $6.79 million for 2013.
Re-signing Byrd -- who accounted for five interceptions and four forced fumbles in 2012 -- would also allow the Bills to franchise guard Andy Levitre. Most importantly, it would ensure that Buffalo keeps one of its better young players from escaping.