Those who see Houston Texans defensive end J.J. Watt's dominance up close and personal on a regular basis are running out of superlatives.
Instant Debate: Sack king in 2013?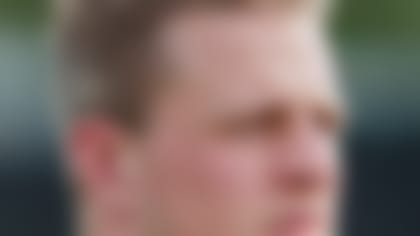 Who will win the inaugural Deacon Jones Award as the NFL's sack leader in 2013? Reigning king J.J. Watt? Let's debate! **More ...**
Texans All-Pro linebacker Brian Cushing has taken the Watt plaudits to an even higher level, suggesting the reigning NFL Defensive Player of the Year could rewrite the league's record books.
"The things that he's going to be able to accomplish are unbelievable," Cushing told ESPN.com's John Clayton last week on the "Inside The Huddle" podcast. "When you talk about the potential that he has of really being the greatest defensive player ever, he could be."
Lawrence Taylor was the highest-ranked defensive player on NFL Network's 2010 production "The Top 100: NFL's Greatest Players" of all time. Cushing concedes it's "very premature" to put Watt in that category after just two seasons.
The ceiling is there, though, if Watt can steer clear of major injuries in a scheme that suits his strengths. We've already examined Watt's historic 2012 season in which he obliterated records for batted passes and defensive stops while lapping the field in tackles for loss.
Along with Adrian Peterson, Watt was the most consistent difference-maker in the NFL last year. Nothing I saw on film would leave me to believe Watt can't give Taylor a serious run for his money if he enjoys a long and healthy career.