By virtue of draft pedigree, last year's second-round pick Isaiah Pead should be at the top of the heap. But he's mostly been forgotten after a quiet rookie season that included only 10 rushing attempts. Pead quickly was passed last year by seventh-round pick Daryl Richardson out of Abilene Christian.
Which rookie will stand out in 2013?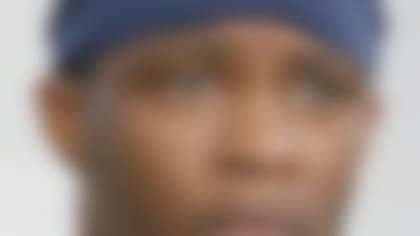 Will Tavon Austin rise to the head of the class this season -- or will someone else step up? Our analysts debate. More ...
"Last year obviously didn't go the way I wanted, but I survived it and I'm ready to move forward," Pead told the St. Louis Post-Dispatch.
The newspaper calls the running back battle "wide open" with Pead and Richardson competing with rookie Zac Stacy and second-year pro Terrance Ganaway. In reality, Pead has ground to make up after a season he previously called "miserable." He struggled to pick up the playbook after missing last year's organized team activities because of the NFL's rule forbidding players from joining NFL teams before the school year is completed.
"We're all competitors and we're all looking to be No. 1," Pead said. "But it's not like we're enemies. We're truly a unit, trying to do everything we can to make sure that we're all getting better, as individuals and as a group."
Pead is the biggest X-factor of the group. He could be an explosive back on passing downs or a lost early draft pick. The Rams showed faith in their young players by letting Jackson go, but it was Richardson, not Pead, who showed he could adapt to NFL life last season.