Ravens football was born on Sept. 1, 1996, with a game against the Oakland Raiders. Lewis started at middle linebacker, picking off a Billy Joe Hobart pass to lead a 19-14 Baltimore win. Lewis has led the Ravens for 17 seasons since. That's why the news of his season-ending triceps tear is such a seismic event for the franchise.
The Ravens have finished seasons without Lewis before. He played just five games in 2002 and six games in 2005. This time, at age 37, is different. We don't know if Lewis will play again. It feels like the end of an era.
The not-so-dirty secret around the NFL this year was Lewis' decline on the field. After a strong 2011 campaign, Lewis finally started to show his age. He struggled to shed blocks. He was a big part of the problem for Baltimore's struggling defense.
The Ravens' defense didn't look like the Ravens' defense even before Lewis' injury. We've read suggestions that the Ravens were better off with Lewis off the field. That's a stretch considering his leadership and what he means to the team, but Lewis is one of the smartest football minds of his generation. He sees what's on film. With some time to reflect this year, he might decide he doesn't want to play any longer at an inferior level.
Instant Debate: Fraud squad?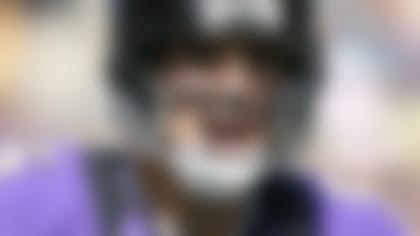 The Ravens might move Jameel McClain from outside to middle linebacker. They could promote Daniel Ellerbe to the starting lineup. No matter how Baltimore's depth chart looks, there will be no replacing Lewis' leadership.
We tend to think "leadership" in the locker room is overrated in the NFL. What you do on the field is what matters. Lewis transcends such skepticism. Watch the great episode of Lewis on "A Football Life," and you begin to understand a little. He's a force of personality that simply can't be replicated. There aren't other players around the league like him.
With all due respect to Ozzie Newsome, Jonathan Ogden and Ed Reed, no figure has been more pivotal to the Ravens' success over the years than Lewis. Baltimore's defensive coordinators got head-coaching jobs because of him. Watching "A Football Life," it felt in many ways like Lewis was coaching the team with John Harbaugh.
Baltimore has to replace Lewis and its best cornerback, Lardarius Webb, at a time when it can't rush the passer or stop the run. The Ravens will have to rely on Joe Flacco and the offense to carry them.