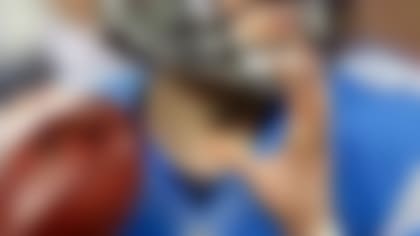 Those critiques miss the point. It's impossible to overpay a franchise quarterback in the modern NFL. The species is invaluable.
A list of the NFL's haves and have-nots more easily can be reduced to which teams still have question marks at quarterback. It's no coincidence that six of the eight head coaches hired this season will have either an open competition or a new starter at the position.
Think of it this way: Did you look forward to tuning into the annual Thanksgiving Classic when Shaun Hill, Dan Orlovsky or Joey Harrington was under center in Detroit? Stafford not only coaxes league-wide fans to tune in, he keeps the Lions relevant. You can't put a price on that value.