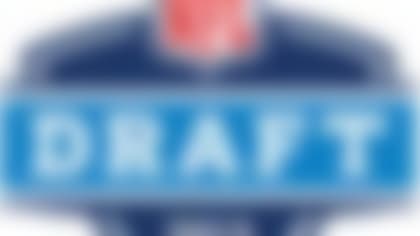 With the draft right around the corner, NFL.com ranks the top prospects available at every position on offense and defense. **More ...**
Drew Rosenhaus, the agent for free agent Eric Winston, is "hearing from everyone" that the Dolphins will take an offensive tackle in the first round.
The solution is to trade up, as Ireland is armed with extra second- and third-round picks from last year's Vontae Davis and Brandon Marshall trades. The Palm Beach Post "keeps hearing" the Dolphins are high on Johnson, and suggests pairing the 12th pick with the 54th or 77th overall to move up.
While Joeckel and Fisher generally are regarded as the top prospects, Jeremiah believes Johnson has the most upside of any offensive lineman in this entire draft class.
Johnson's NFL Scouting Combine was even more impressive, posting the best numbers ever for an offensive tackle.
"His 40-yard dash time was better than Anquan Boldin," NFL Network draft analyst Mike Mayock said. "His vertical at 34 inches was the same as A.J. Green. Think about this."
Drafting Johnson potentially would solve the left tackle position for the next decade while allowing Jonathan Martin to stay on the right side. A trade up will be costly, however, as the Dolphins likely would have to position themselves ahead of the tackle-needy Detroit Lions at No. 5 overall to ensure Johnson.