Back in December, Chad Johnson made an open plea to all 32 NFL teams asking for another chance to play professional football.
Now, former Miami high-school opponent Andre Johnson is trying to recruit the teamless wide receiver for a roster spot on the Houston Texans. Where will Brent Grimes wind up? Follow him and all the other NFL players on the move in our free-agent tracker. More ...
"I haven't set up any meetings. I could put a few words in, but that's not my call," Andre Johnson told Comcast SportsNet Houston. "I think he'll get another opportunity. I think he'll be very successful, get back to the Chad that we're used to seeing playing football."
A contrite Chad Johnson continues to express regret over the domestic battery arrest that led to his release from the Miami Dolphins last summer.
"I'd love to get a second chance to play the game that I love," Chad Johnson said via Comcast SportsNet Houston. "It was taken from me and I think I've learned my lesson and really, it's in God's hands."
Chad Johnson, predictably, is on board with the idea of joining the Texans. "If I could be that last piece," Johnson said, "especially with me being somewhat humble and being in a position where I have to prove myself again, which could be scary."
Chad Johnson concedes he's in "no position to be picky."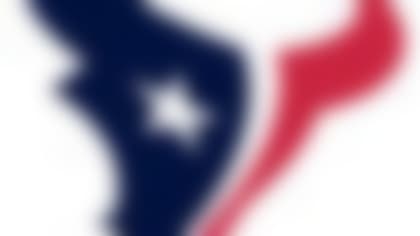 While the newfound humility is refreshing, it might not be enough to land him a job with the Texans. Now 35 years old, Chad Johnson no longer is an NFL-caliber starter and doesn't contribute on special teams.
NFL teams would be reluctant to burn a roster spot on him, even if Chad Johnson came with a squeaky-clean reputation and more disciplined routes.