Owner Jim Irsay basically rebuilt all of the major pieces of the Indianapolis Colts' organization last offseason. The team won two games in 2011, had the No. 1 overall draft pick in 2012 and was ready to move on from the Peyton Manning era.
Ryan Grigson was hired as general manager. Chuck Pagano was tabbed as coach. New bodies littered the front office and coaching staff.
It was a rebuilding process that was expected to take a few years.
Two issues immediately come to mind for the Colts. The first is continuity. Successful programs keep good people working together for as long as they can. Irsay and Grigson obviously put together a good crew. Now it has to be tinkered.
Instant Debate: Best coaching hire?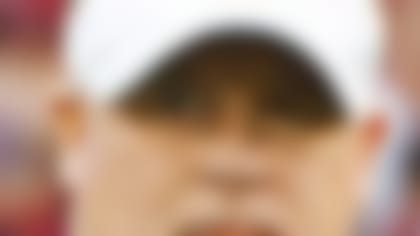 Second, Luck will need to work with another coordinator next season. That doesn't help the progress of a young quarterback.
These things happen to successful franchises. The Colts probably didn't expect to deal with them so soon.