We posted the remaining salary-cap room for all 32 NFL teams on Wednesday. The short version: A lot of teams have a lot of cap room. The average team has more than $10 million available.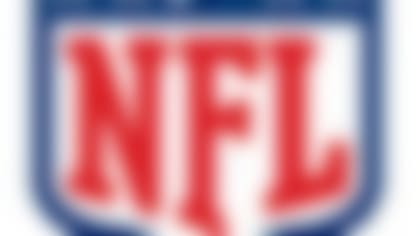 NFL free agency is under way. Follow all of the latest rumors and signings in our free-agent tracker. More...
Here's a look at the teams with the most cap space and where they might spend it.
1. Cincinnati Bengals: $28.9 million
Offensive tackle Andre Smith probably is the most expensive player left in free agency. He likely will return to the Bengals. Cornerback Terence Newman had a bigger offer from the Raiders but instead chose to remain with the Bengals. Newman agreed to a two-year, $5 million contract, NFL.com's Ian Rapoport reported. As part of the contract, Newman will receive $3 million in his first year. The real coin, however, should be spent on a long-term contract for defensive tackle Geno Atkins. The Bengals would love to re-sign one of the best defensive players in football before his contract year.
The Bengals should carry over plenty of salary cap space into next season to make new deals for wide receiver A.J. Green and quarterback Andy Dalton easier at that point. (Green and Dalton can't sign new contracts, per the new CBA, until they play three seasons.)
2. Cleveland Browns: $28.8 million
New quarterback Jason Campbell's contract will chip away at this total, and the Browns probably aren't done signing free agents (Brent Grimes?). Still, there aren't a lot of candidates for extensions on the roster. Center Alex Mack is a strong guess; cornerback Joe Haden is another possibility. Haden's contract doesn't run out until after 2014.
3. Tampa Bay Buccaneers: $26.8 million
4. Jacksonville Jaguars: $26.6 million
5. Philadelphia Eagles: $26.3 million
6. Green Bay Packers: $18.3 million
Aaron Rodgers figures to become the highest-paid player in the NFL sometime before the draft. Linebacker Clay Matthews might become one of the highest-paid defensive players sometime before the season. If there's any money left over, nose tackle B.J. Raji might get it. Using the franchise tag on Raji next year seems more likely.