The Texans wide receiver told reporters last month that Houston would be wise to trade the first overall pick in May's draft, a scenario the team reportedly is considering after owner Bob McNair called it a "possibility" in January.
"It is unclear who the Bills would want in a trade-up scenario," Pompei wrote. "Some believe they would move up for a quarterback. They also could make good use of an offensive tackle such as Greg Robinson. And it would be something to see them pair Mario Williams with either Jadeveon Clowney or Khalil Mack."
It's an indication that the Texans might not be sold on Blake Bortles or any of the prospective quarterbacks at the No. 1 spot, especially if they could grab a young arm with Buffalo's No. 9 or Houston's second-round selection at No. 33.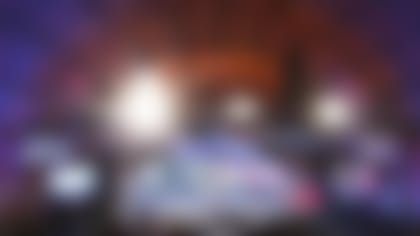 The NFL awarded 32 compensatory picks in the 2014 NFL Draft to 13 teams. Which two teams got the most picks? **More...**
If the Bills wind up at No. 1, we'd argue that "any direction" at quarterback is the name of the game in upstate New York.
The latest "Around The League Podcast" offers a full recap of the NFL Annual Meeting in Orlando, then proposes player moves that won't happen (but probably should).