Former Houston Oilers coach Bum Phillips is one of the most colorful characters in NFL history. Inspired by a life so improbable that it has been compared to that of the fictional Forrest Gump, the nonprofit company Monk Parrots has created the Bum Phillips opera.
Although the world premiere of the opera has been scheduled for March 2014 in New York City, Monk Parrots said it still needs to raise $20,000 by the end of the month to begin production. As of Monday afternoon, they had just $1,440. Those wishing to contribute can donate money through USA Projects.
Phillips grew up in East Texas during the Great Depression, became one of the elite Marine Raiders in the Pacific arena during World War II and coached high school football throughout the 1950s and 1960s. Taking over for the legendary Sid Gillman, Phillips oversaw the "Luv Ya Blue" Oilers that captured hearts of the Houston faithful in the late 1970s.
Instant Debate: Best play-caller?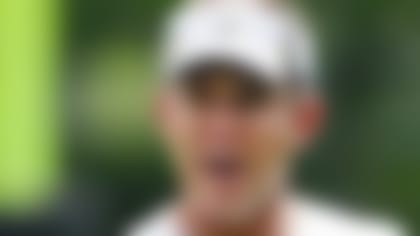 Always quick with a one-liner, Phillips once drawled, "Don Shula can take his'n and beat your'n. Or he can take your'n and beat his'n." Asked by Bob Costas why he took his wife on all of the Oilers' road trips, Phillips quipped, "Because she's too ugly to kiss goodbye."
Upon being informed of the opera, the 89-year-old Phillips replied, "Don't they know I can't sing?"