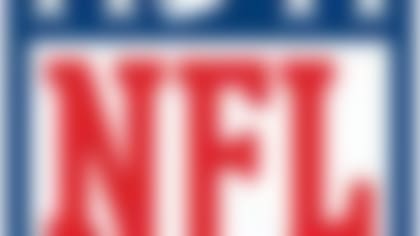 Follow all the developments on the NFL's open market with our up-to-the-minute tracking of 2014's free agents. More ...
"We remain optimistic that Alex Mack will be a Cleveland Brown for a long time,'' Haslam said, per The Plain Dealer. "We want him to be. I think we've made it very clear that he's the kind of person, the kind of player we want in our organization."
When directly asked if the Browns would match any offer, Haslam smiled and said, "We want Alex to be a Cleveland Brown.''
As we discussed on the "Around The League Podcast," the Browns clearly want to keep Mack long term. The transition tag was partly used in an effort to get another team to draw up the multiyear deal they would match. The question is little about whether Mack will be in Cleveland this season, but rather about if he'll remain a Brown into the future.
UPDATE:NFL Media Insider Ian Rapoport reported Wednesday that despite Haslam's comments contract talks between Mack and the Jags continue and have not been deterred, according to a source. Browns coach Mike Pettine told beat writers Monday that Macks' situation is "very fluid, day to day," per The Plain Dealer.
In the latest edition of the "Around The League Podcast," the guys begin the offseason Roster Reset series with the AFC West and dive into the ATL mailbag.