NEW ORLEANS -- For the Harbaugh brothers, there's no better time than Super Bowl XLVII to "grind the meat and rattle the molars."
Super Debate: Harbowl advantage?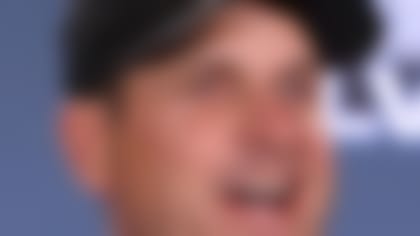 Which Harbaugh has the coaching edge in Super Bowl XLVII: Jim or John? Our analysts provide their thoughts. **More ...**
Its roots date back to the Harbaugh family's well-publicized and longstanding obsession with Bo Schembechler, the iconic University of Michigan coach who spoke those words repeatedly on the gridiron.
"That's straight Jerry Hanlon, Bo Schembechler, you know, Michigan, Big West, Big Ten football," John said. "That goes back to the roots. But, when Michigan would be ahead, I know Bo would be on the headphones with Jerry and say, 'It's time to grind some meat.' That would mean it's time to run the ball. It's four-minute offense, you know, they'd run that off-tackle play. And rattle the molars, you know, that's coming off the ball, that's trench warfare for football upfront. That's football."