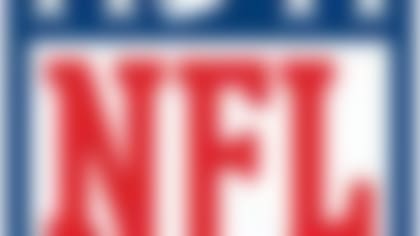 Follow all the developments on the NFL's open market with our up-to-the-minute tracking of 2014's free agents. More...
We're not alone in that sentiment.
Although Nicks drew plenty of interest from his hometown Panthers, he told The Charlotte Observer that Carolina general manager Dave Gettleman agreed that Indianapolis offered a better situation for the wide receiver.
"Yeah they made an offer when I talked to Dave Gettleman," Nicks said. "But you know it just didn't pan out the right way. I feel like this is the best fit for me.
"After talking to Gettleman, I think he agreed that this was the best situation for me, too, even though they made the offer. Like I said, I feel like I made the best decision and I'm ready to make the best of it."
Nicks and Gettleman have a relationship from their days together with the Giants, but it's still a bit surprising that the shot caller for a 2013 playoff team with a glaring void at wide receiver would tacitly concede another team offers a better chance to rebuild value.
Brandt: Looking out for No. 1
Gil Brandt scans the NFL to find seven players with the talent to step out of the shadows and into starring No. 1 roles. READ
"I didn't really like (any) of the situations, and I didn't want to get myself in a long-term situation that I didn't like," Nicks explained. "This is a great organization and a chance to show them what I can do and what I can bring to the table."
Nicks does have collegiate ties to the Colts' coaching staff. Head coach Chuck Pagano was North Carolina's defensive coordinator in 2007, and wide receivers coach Charlie Williams was Nicks' position coach at the same time.
"That's exciting," Nicks said, via The Herald Bulletin. "It looks like a three-headed monster to me. Last time I was in that situation, I won a Super Bowl. So I'm excited about that."