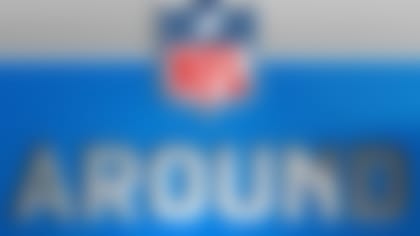 The Around The League team hits all the NFL's hottest topics in its award-winning podcast. Join the conversation. Listen
NFL Media Insider Ian Rapoport reported Sunday on "NFL GameDay Morning" that Nicks is not expected to return with Big Blue next season. His fate boils down to two factors: His disappointing play over the past two years, and a string of team-imposed fines.
Rapoport was told by multiple sources that Nicks has been fined several times by the Giants for two infractions. The first, for repeatedly being late; the second, for missing treatments. The fines, in general, were "in the thousands for each transgression," according to a team source.
Nicks isn't the only New York player who took a slap on the wrist this season, but his behavior in a contract year frustrated the Giants, according to Rapoport.
The fifth-year pass-catcher has battled injuries over the past two seasons and looked entirely average in 2013, failing to haul in a touchdown grab while averaging just 3.8 receptions per game. His lack of production made him the subject of trade whispers earlier this season, but that won't be necessary.
Nicks sounds like he's out the door.