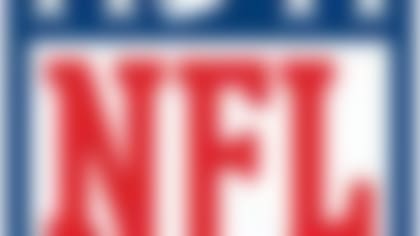 Follow all the developments on the NFL's open market with our up-to-the-minute tracking of 2014's free agents. More...
The Colts have signed former New York Giants wide receiver Hakeem Nicks to a one-year contract, NFL Media Insider Ian Rapoport reported Friday, per a source. The contract is worth $3.5 million "with upside for more," a source involved tells NFL Media's Albert Breer. The team later announced the signing.
We love the fit in a potentially stacked offense with Andrew Luck, and the Colts are getting a talented but risky player at an eminently reasonable rate.
Still just 26 years old, Nicks was one of the top handful of wide receivers in the game when he helped carry the Giants to victory in Super Bowl XLVI.
After battling foot and knee injuries in 2012, though, Nicks' playmaking ability vanished in 15 games last season. Of all players with 100 targets in 2013, Nicks was the only one without a touchdown reception to show for the effort.
Brandt: Looking out for No. 1
Gil Brandt scans the NFL to find seven players with the talent to step out of the shadows and into starring No. 1 roles. READ
Anyone who claims to know which version of Nicks will show up in Pep Hamilton's offense is simply pretending. He's as much of a wild card as any player in the league.
If he manages to recapture his pre-injury form, this is a steal for the Colts. If his game-breaking cutting ability and run-after-catch skills never return, general manager Ryan Grigson is out less than $4 million and still has young players such as Da'Rick Rogers and LaVon Brazill as fallback options.
This is easily one of our favorite pairings of free agency's first week.