ORLANDO, Fla. -- Our annual Making the Leap series won't kick off until the lazy days of summer set in, but here's one name sure to make our list: Toby Gerhart.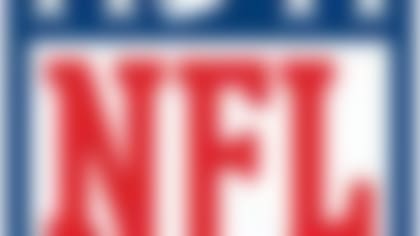 Follow all the developments on the NFL's open market with our up-to-the-minute tracking of 2014's free agents. **More...**
"You know what, that's what we hope to see," Bradley told Around The League on Monday at the NFL Annual Meeting. "We took him for a reason, to come in and compete, and we like what we saw on tape. We've got a couple young guys, and we hope that he can help with their progress and capture that opportunity."
Gerhart never carried the ball more than 109 times in a season during his four-year career with the Vikings, but he's a strong candidate to cross the 300-attempt mark in 2014. We asked Bradley if Gerhart's rise all but assures Maurice Jones-Drew's departure from Jacksonville.
"I don't know," Bradley said. "We think very highly of MoJo, I think I've made that known, and I think our organization speaks highly of him. But he wanted to take some time to go out and look and see his options, and then, once we go through this, we'll see what happens."
Under center, Bradley reiterated that he viewed Chad Henne as the team's starter "going into this season." Does re-signing the veteran mean Jacksonville might ignore the quarterback position with the third overall pick in the draft?
Bradley wouldn't say, of course, but he stressed that after Henne "did a great job last year" and "got stronger as the season went on." The coach did state that the front office is content to shop for the best player available at No. 3.
"I think we're in a position right now where, with free agency, we tried to put ourself in position to take the best available," Bradley said. "That's really what we wanted to accomplish, and I think we did."