The news comes on the heels of the Bengals' signing of Jason Campbell, leaving McElroy fourth on the depth chart.
Selected by the New York Jets in the seventh round of the 2011 NFL Draft after a decorated career at Alabama, McElroy landed in coach Rex Ryan's doghouse after a rookie season in which he publicly acknowledged a "really corrupt mindset" within the locker room.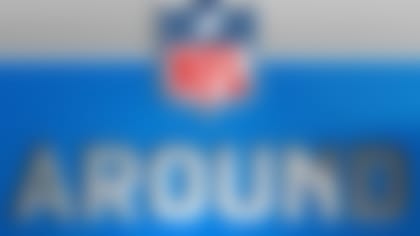 The Around The League team hits all the NFL's hottest topics in its award-winning podcast. Join the conversation. Listen
Perhaps best known for scoring a 43 out of 50 on the Wonderlic Test, McElroy was one of the most intelligent players in the league. Ryan was known to quip that he wasn't as smart as his third-string quarterback.
Lauded for his intangibles and leadership skills, McElroy simply lacked the physical ability to succeed at the NFL level.
He will finish his NFL career with 214 yards, one touchdown, one interception and a 79.2 passer rating on 31 attempts. Although McElroy took a whopping 11 sacks on fewer than 40 career dropbacks, he will always have the memory of a 10-play touchdown drive to lead the Jets to a 7-6 win over the Cardinals late in the 2012 season.
Just 25 years old, McElroy has a bright future ahead of him in coaching or politics if he so chooses.