Jennings will make $18 million in the first two years, NFL.com's Albert Breer reported on Tuesday. The fully guaranteed portion amounts to $17.8 million, with cap numbers of $5 million, $7 million, $11 million, $11 million and $11 million.
"No. 1, I definitely wanted to know that they wanted me," Jennings said at his introductory press conference aired on NFL Network. "I wanted to feel that they wanted me to be a part of what they were doing, and a part of their future. I got that feeling early and I got that feeling quite often."
There were few talks between the Packers and Jennings throughout the season. The organization was prepared to move on knowing that Jennings was in line for his last major payday, and the Packers were deep at the position. He even put his house up for sale. The market, however, wasn't as fruitful as Jennings probably hoped, and the Packers were back in the mix.
"I have the utmost respect for those guys," Jennings said. "I'm very appreciative of (my first opportunity), but it is a business and this has happened before. I'm not the first Packer player to jump on this side.
"That makes it a bit more relieving."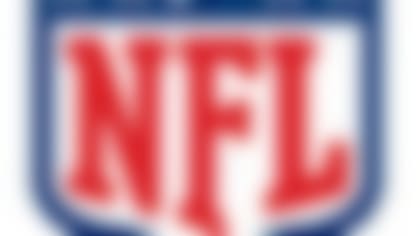 NFL free agency is under way. Follow all of the latest player rumors and signings in our free-agent tracker. More...
Vikings defensive end Jared Allen helped make a hard push at dinner on Thursday night, and Jennings said there was a "family feel."
"Minnesota stepped up to the plate," Jennings said. "I was looking for change. ... Green Bay, they were seven great years. ... It was great, but at the same time, (they have) a lot of young talent. ... I can definitely still do it.
"I'm not old. I'm 29. I'm not old. Let me throw that out there. I am 29 years old. I will not be 30 until well after the league year starts."
Jennings added he wanted to go to a contender, but one with the window of opportunity opening, not closing. He praised reigning MVP Adrian Peterson and said it was clear that quarterback Christian Ponder would benefit from more tal ent at the receiver position.